Our company(OKCYBER.COM) specializes in providing foreign companies and individuals in China with flexible VPN and IT solutions and help them set up Windows on the VM machine to securely access and manage their admin/workflow systems.
Given that Google service or SNS is blocked in China, many companies based in China are struggling with starting and expanding their business in China market, so we are building up an application that allows customers to connect with a reliable VPN connectivity to their PC through only allowed IP access and it will make it easier and also provide a more secure environment for business partners to access their cloud-based system through their mobile applications.
We also have partnered with a certified developer and working on VPN server software solutions and we will be using virtual machines to deploy our applications on IBM. We also possess the capability to bring our VPN technology to the market.
Global network of fast VPN servers
OKCyber VPN에서 제공하는 모든 VPN 상품으로 여러분의 PC, 태블릿을 비롯한 대부분의 모바일 기기를 안전하게 보호할 수 있습니다.  단 한 번의 회원가입과 비용으로 OKCyber VPN의 퀄리티 높은 서비스를 마음껏 즐기시기 바랍니다.
동호회나, 기업 단위의 자체 VPN 서버를 운영하거나 운영 대행에 관심이 있으시다면 아래의 1:1 상담실 버튼을 클릭하여 문의해 주시기 바랍니다. 감사합니다.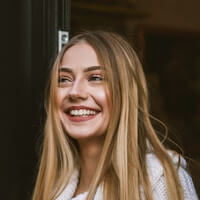 Fastest VPN
사용 후기가 올라오는 대로 이곳에 올려놓도록 하겠습니다. 감사합니다.

Fastest VPN
사용 후기가 올라오는 대로 이곳에 올려놓도록 하겠습니다. 감사합니다.

Fastest VPN
사용 후기가 올라오는 대로 이곳에 올려놓도록 하겠습니다. 감사합니다.